Team - Jarda Odvárka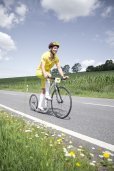 Born 1982
Footbike biography
World vice champion criterium 2010, 3x 3rd place Wrold Champs 2010 (sprints, relay, long race), 2x European vice champion 2011 (criterium, relay), bronze relay EC 2009 and many more
Other sports biography
Many time Czech athletics medalist in youth categories (400m hurdles, relays, teams), medalist in Czech athletics champs 2005 (400m hurdles – 50,73s), gold 4x400 relay. Personal bests: 400m hurdles – 50,73s, 800m – 1:50,21s, 1500m – 3:51,01min, number of podiums in legendary Czech cross race Velká Kunratická, this year he is going to win.
Even in 2011 Jarda won first round of the Czech athletics highest league (800m) and then he switched for the discipline of kings – Tour de France by footbike.
Jarda is also great spiker in foot tennis.
Other info:
Geography teacher and athletics, football, tennis coach, not married, children counted - 0.
Motto:
"Co pro tebe, to ti taky musím nechat ...
Měl jsem rád pár písní, v nich jsem žil
Cesty toulavý, ty, o kterých jsem snil
S vlídnou tmou, když v létě kraj šel spát
poznal jsem, že tenhle svět mám rád
Měl jsem rád stín stromů, říční proud
Štíty hor, co nejdou překlenout
Krásnější svět vůbec nehledám
To řeknu vám tam u nebeských bran"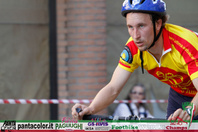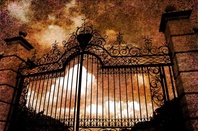 back